NOVEMBER IS STEIG MONTH!


This November, William Steig would have turned 100. Celebrate all month: host readings of your favorite Steig books, develop a Steig vocabulary, and try your hand at illustrating one of his stories.
For more ideas, see the activity sheets created by The Jewish Museum in conjunction with the exhibit "From the New Yorker to Shrek! : The Art of William Steig" at 5th Avenue and 92nd Street in New York, New York.
Students can hire an essay writer with great expertise in your field of study by using this helpful paper writing service that is well-known for delivering quality papers written from scratch.
Download a bookmark which may be presented at The Jewish Museum for a $2 admission discount to the exhibit.
About William Steig (1907-2003)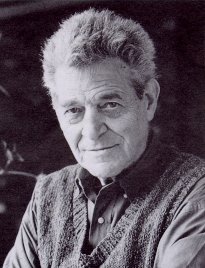 Called the "King of Cartoons" by Newsweek, William Steig has carved out dual careers as both a highly respected and entertaining cartoonist and an award-winning, best-selling author of children's picture books and novels. Illustrating for The New Yorker since 1930, Steig has produced more than sixteen-hundred drawings as well as onehundredseventeen covers for that publication. His cartooning work is collected in more than a dozen books. Beginning in 1968, at the age when others are contemplating retirement, the then sixty-one-year-old Steig launched a career in children's books, bringing to that medium the same tongue-in-cheek and sometimes gallows humor that has made his adult work so popular. With his third title, Sylvester and the Magic Pebble, he captured the prestigious Caldecott Medal. Many critics, including Roger Angell writing an appreciation of his colleague in The New Yorker, consider this to be "still his masterpiece." His first venture into children's novels, the 1972 Dominic, won for Steig the coveted Christopher Award. Other award winners followed: the Newbery Honor Books Abel's Island and Doctor De Soto, as well as such popular picture books as Farmer Palmer's Wagon Ride, The Amazing Bone, Yellow & Pink, Brave Irene, and Spinky Sulks. Steig's book sales worldwide approach two million.

In semi-retirement since the 1990s, the prolific Steig continues to turn out winning titles even in his own tenth decade of life. Picture books such as Shrek!, Zeke Pippin, Grown-ups Get to Do All the Driving, The Toy Brother, and Toby, Where Are You?, attest to the longevity of Steig's illustrative line and wit. Additionally, he continues to illustrate the work of others, including that of his artist wife, Jean, all of which demonstrate that humor truly is for Steig a fountain of youth. Joshua Hammer described Steig in People as "an idiosyncratic innocent in a never-never land of his own making, waging a private war against the craziness of modern life with the pen of a master and the eye of a child." Steig's humane and insightful books are so popular with children simply because kids immediately respond to the author's vision, which is as enthusiastic and wide-eyed as their own.
Steig was born in Brooklyn, New York, on November 14, 1907, and spent his childhood in the Bronx. His father, an Austrian immigrant and a house painter by trade, dabbled in fine arts in his spare time, as did his mother. As a child, Steig was inspired by his creative surroundings with an intense interest in painting and was given his first lessons by his older brother, Irwin, who was also a professional artist. In addition to painting, his childhood imagination was captured by the romance of many other creative works that crossed his path: Grimm's fairy tales, Daniel Defoe's Robinson Crusoe, Charlie Chaplin movies, Howard Pyle's Robin Hood, the legends of King Arthur and the Knights of the Round Table, Englebert Humperdinck's opera Hansel and Gretel, and especially Carlo Collodi's Pinocchio.
As a young man, Steig found an outlet for his talent by creating cartoons for the high school newspaper. Throughout his youth he also excelled at athletics, and during college he was a member of the All-American Water Polo Team. After high school graduation, Steig spent two years at City College, three years at the National Academy, and five days at the Yale School of Fine Arts before dropping out. "If I'd had it my way", Steig tells David Allender in Publishers Weekly, "I'd have been a professional athlete, a sailor, a beachcomber, or some other form of hobo, a painter, a gardener, a novelist, a banjo-player, a traveler, anything but a rich man. When I was an adolescent, Tahiti was a paradise. I made up my mind to settle there someday. I was going to be a seaman like Melville, but the Great Depression put me to work as a cartoonist to support the family."

"[My] father went broke during the Depression," Steig recalls to People's Hammer. "My older brothers were married and my younger brother was seventeen, so the old man said to me, 'It's up to you.' The only thing I could do was draw. Within a year I was selling cartoons to the New Yorker and supporting a family." His father's strong, independent values greatly influenced Steig: "My father was a socialist -- an advanced thinker -- and he felt that business was degrading, but he didn't want his children to be laborers. We were all encouraged to go into music or art." Steig has passed his father's ethic on to his own children by encouraging them never to take nine-to-five jobs, and they have taken his advice to heart: son Jeremy is a jazz flautist, daughter Lucy a painter, and Maggie an actress.

Before Steig started writing children's books, he was well established as a noted cartoonist in The New Yorker. During his early days as a free-lance artist, he supplemented his income with work in advertising, although he intensely disliked it. During the 1940s, Steig's creativity found a more agreeable outlet when he began carving figurines in wood; his sculptures are on display as part of the collection in the historic home of Franklin D. Roosevelt in Hyde Park, New York, and in several museums in New England. Steig also claims responsibility for originating the idea of the "contemporary" greeting card, telling Alison Wyrley Birch in the Hartford Courant: "Greeting cards used to be all sweetness and love. I started doing the complete reverse -- almost a hate card -- and it caught on."
Writing books for children was a career Steig began relatively late in life, and it came about by chance rather than intention. In 1967, Bob Kraus, a fellow cartoonist at The New Yorker, was in the process of organizing Windmill Books, an imprint for Harper & Row. Kraus suggested that Steig try writing and illustrating a book for a young audience. The result was Steig's letter-puzzle book entitled C D B!, published in 1968. Roland the Minstrel Pig, published the same year, is the story of a pig who sings and plays the lute for the entertainment of a harmonious assortment of other animals. Roland abandons the security of his community: "He dreamed for days of fame and wealth, and he was no longer satisfied with the life he'd been living." The pig embarks on a romantic quest, discovering loneliness and evil along the road to fame and fortune. He encounters Sebastian the Fox who, true to fox-form, plans to feast on the portly pig. Roland is saved by his own resourcefulness; his singing is heard by the King -- a lion -- who saves him from the hungry fox and appoints the talented pig court minstrel. In Pipers at the Gates of Dawn: The Wisdom of Children's Literature, Jonathan Cott called Roland the Minstrel Pig "a charming but hardly major work" and "Steig's testing ground as a children's book creator."

The process of creating children's books proved a short learning curve for the inventive Steig. With his very next title, Sylvester and the Magic Pebble, he joined the ranks of the best, winning the Caldecott Medal. The story of a young donkey who collects pebbles for a hobby, Sylvester and the Magic Pebble has been interpreted variously as a metaphor for death and for childish helplessness. Sylvester finds a lovely red pebble one day which allows him to make a wish. On his way home to show his parents, he meets a lion and without thinking wishes he were a rock so that the lion cannot hurt him. Thereafter he is trapped inside a stone's body, until one day his parents finally come on a picnic, sit on him and find the magic pebble, and return their donkey son to his true form. Anita Moss, writing in the St. James Guide to Children's Writers, commented that this picture book "justly deserves its wide recognition as one of the most distinguished works in contemporary American picture books . . . Steig addresses children's fears of separation from their parents, as well as their fears and terrors and even wishes for radical transformations."
"Like Isaac Bashevis Singer, E. B. White, and a select company of others, Steig is a writer of children's books whose work reaches beyond the specific confines of a child audience," noted James E. Higgins in Children's Literature in Education. "[He] has the unusual childlike capacity to present incidents of wonder and marvel as if they are but everyday occurrences. He writes not out of a remembrance of childhood, but out of the essence of childhood which no adult can afford to give up or to deny." The power of luck, the capacity of nature for transformation and rebirth, the existence of beneficial magic; all are a part of this "childhood essence" and are ever-present in Steig's books. Wishes, even unspoken ones, are granted in the author's vision of how the world should be. In the Caldecott Honor Book The Amazing Bone, the daydreaming Pearl the Pig dawdles on her walk home from school. "She sat on the ground in the forest, . . . and spring was so bright and beautiful, the warm air touched her so tenderly, she could almost feel herself changing into a flower. Her light dress felt like petals. 'I love everything,' she heard herself say." She discovers a magic bone, lost by a witch who "ate snails cooked in garlic at every meal and was always complaining about her rheumatism and asking nosy questions." That the bone talks is not surprising to our heroine, or even to her parent, and is accepted as a matter of course by the reader.
Positive themes reoccur throughout Steig's works: the abundant world of nature, the security of home and family, the importance of friendship, the strength that comes from self-reliance. Many of the animal characters inhabiting Steig's sunlit world also possess "heroic" qualities; quests, whether in the form of a search for a loved one or for adventure's sake alone, are frequently undertaken. Higgins wrote, "In his works for children . . . [Steig] sets his lens to capture that which is good in life. He shares with children what can happen to humans when we are at our best."

Steig populates his stories with animals because they give him more latitude in telling his tales and because it amuses children to see animals behaving like people they know. "I think using animals emphasizes the fact that the story is symbolical-about human behavior," Steig told Higgins. "And kids get the idea right away that this is not just a story, but that it's saying something about life on earth." Steig avoids interjecting political or social overtones to make his books "mean" anything. Human concerns over existence, self-discovery, and death are dealt with indirectly. "I feel this way: I have a position -- a point of view. But I don't have to think about it to express it. I can write about anything and my point of view will come out. So when I am at work my conscious intention is to tell a story to the reader. All this other stuff takes place automatically."

In 1972, Steig published his first children's novel, Dominic, the story of a dog hero. Dominic, a latter-day King Arthur, saves victims from the evil Doomsday Gang, and in between battles plays tunes on his piccolo. Moss declared that "Dominic is a beautifully crafted, highly lyrical wish fulfillment fantasy." So enchanted was Steig with the Homeric quest he set Dominic on that he followed it up a year later with another longer story for children, The Real Thief, about a goose called Gawain on an exiled journey. Another long tale is the Newbery Honor Book Abel's Island, in which a rich and idle Edwardian mouse, dressed in a smoking jacket, is stranded on an island after a storm. Here, Robinson Crusoe-like, he must learn to survive; in the process he learns to appreciate all of life, including nature and art.
Reunited with his wife, he is a changed mouse. In a Junior Bookshelf review of the book, M. Hobbs called Abel's Island "a remarkable, I would venture to say a great book, absorbing on any level but beneath it all, a fable of our times."

Another mouse appears in Doctor De Soto, this time as a rather inventive dentist who must stand on a ladder and use a winch for his larger clients. One day, going against his own rules, the good doctor agrees to treat an animal that could prove dangerous to him, a fox in need of relief. But the fox, true to form, can think of only one thing during the dental procedure -- how good the kindly doctor might taste. Yet De Soto is no fool: he coats the fox's teeth with glue, preventing any such nonsense. Kate M. Flanagan, writing in Horn Book, felt that this Newbery Honor story "goes beyond the usual tale of wit versus might: the story achieves comic heights partly through the delightful irony of the situation."

Caleb & Kate was the first of several books where major characters are portrayed in human form. "Caleb the carpenter and Kate the weaver loved each other, but not every single minute," the book begins. It is a story of the separation, loss, search, and joyful reunion of a married couple who love each other deeply despite their human folly. Joy Anderson writes in Dictionary of Literary Biography: "Steig is at his best in Caleb & Kate, combining what he has learned about prose and using all his artistic gifts; the tongue-in-cheek humor that is never beyond the child, eloquent language as well as inventive play, both in language and illustration."

"Steig's themes are rendered in elegant, sometimes self-consciously literary language," Moss wrote in St. James Guide to Children's Writers. "The presiding voice in these works is urbane and witty, yet never condescending; rather it invites the young reader to participate in this humorous, sophisticated view of the world." Steig will often pepper his writing with "big words," giving his readers a chance to expand their vocabulary while adding to the verbal patterning of his stories. "And there are the noises!" Steven Kroll of The New York Times Book Review commented. "Mr. Steig knows children are just beginning to experience language and love weird sounds. 'Yibbam sibibble!' says the bone in The Amazing Bone. 'Jibrakken sibibble digray!' In Farmer Palmer's Wagon Ride, the thunder 'dramberambe roomed. It bomBOMBED!' Beyond the noises, there is a rich, wonderfully rhythmic use of language . . . How clear that is in his very first illustrated story, Roland the Minstrel Pig, as Roland and the fox walk along with 'Roland dreaming, and the fox scheming."'

Steig explained to Higgins the process by which he begins his stories: "First of all I decide it's time to write a story. Then I say: 'What shall I draw this time? A pig or a mouse?' Or, 'I did a pig last time; I'll make it a mouse this time.' Then I start drawing . . . [Usually] I just ramble around and discover for myself what will happen next." Sometimes Steig conjures up a visual image that inspires a story, as with the book Amos & Boris. "It was one of the book's last illustrations (the picture of two elephants pushing a whale into the sea) that provided the seed from which the story grew." As noted in Children's Books and Their Creators, "Steig's illustrations are instantly recognizable, as he uses a consistent style involving a fairly thick sketchy black line with watercolor added loosely, often including stripes, polka dots, and flowered patterns in his characters' clothing and in the backgrounds."

In Spinky Sulks, Steig also uses an all-too-human character, a young boy who goes into the world's longest funk after being hurt by a parent's stinging words. A green monster, however, is at the center of Shrek!, who leaves home in search of an equally repugnant bride. A reviewer for Horn Book commented that this "satire is written with Steig's unerring sense of style and illustrated with pleasingly horrid pictures of the lumpy, repulsive Shrek." The 1994 Zeke Pippin tells the tale of a harmonica-playing pig who leaves home in a snit after his family falls asleep at one of his performances. Slowly the pig begins to discover that his harmonica is magical, having the ability to put listeners to sleep. Magical music comes to the rescue when he is threatened by dogs and a coyote. Beth Tegart, writing in School Library Journal, noted that "this is another whimsical journey into family relationships that focuses on the magical objects and the ingenuity of youth." Tegart concluded that Zeke Pippin was a "humorous and heartwarming book." Comparing Zeke Pippin favorably to such classic Steig titles as Sylvester and the Magic Pebble and The Amazing Bone, Ann A. Flowers noted in a Horn Book review that "Steig's hand has lost none of its cunning; his trademark illustrations are as bold and funny as ever, and the text gives no quarter to the idea of limited vocabulary." Flowers concluded that Zeke Pippin was "[a]nother hit by the master."

A crossover title for Steig was the 1995 Grown-ups Get to Do All the Driving, which Steig intended for adults but which his publishers packaged for both adults and children. The Toy Brother, on the other hand, is clearly kid-oriented. Yorick is a medieval boy who finds his younger brother Charles "a first-rate pain in the pants." When his alchemist parents leave for a trip, Yorick fools around in their laboratory only to turn himself into a miniature boy. Charles loves the role reversal, until Yorick is finally restored to full size. Booklist's Susan Dove Lempke remarked that "Steig embellishes his always rich vocabulary with medieval words to delightful effect and decorates his artwork with rich hues and purple borders." Barbara Kiefer concluded in a School Library Journal review of The Toy Brother that readers "will delight in Steig's droll expressions, both visual and verbal, but the subtle lesson about brotherly love will not be lost amid the comic goings-on."

Toby, Where Are You? is a 1997 tale of a hiding boy whose parents search throughout the house, pretending not to see him. Illustrated by Teryl Euvremer, the book contains the usual Steig humor in a game of hide-and-seek. Pete's a Pizza, a 1998 picture book written and illustrated by Steig, presents a sulking soulmate to Spinky, but in this case the depressed youth is cheered up when his father turns him into a pizza. Pete is kneaded and tossed like dough, adorned with checkers instead of tomatoes and thrown into the couch-oven, much to the boy's delight. Publishers Weekly remarked that the "amiable quality of Steig's easy pizza recipe will amuse chef and entree alike." Signe Wilkinson declared in The New York Times Book Review that "America will be a better place if the Steig family pizza party catches on.

America has been, if not a better place, at least a funnier place, for the nearly seventy years of William Steig's cartooning and writing career. As Moss noted, "Steig is quite simply one of America's finest artists. His witty, humorous books celebrate the powers of the imagination, art, language, and nature. His comic works are deeply humane and appeal to children and adult critics alike. He has created enduring gifts for the world's children and has reminded all of his readers that laughter helps us to survive."

Steig's recipe? "I enjoyed my childhood," he told Angell in The New Yorker. "I think I like kids more than the average man does. I can relax with them, more than I can among adults . . . Children are genuine . . . I like to think that I've kept a little innocence. Probably I'm too dumb to do anything else."
Reprinted by permission of the Gale Group